Some cold breeze starts to blow in Grenoble, as winter (and ski season!) slowly takes over. But not to worry, the sun always shines on our GéoMéchanique group at Laboratoire 3SR (Sols, Solides, Structures – Risques). Find all the news in the 40th edition of our newsletter. Please forward this letter to colleagues and friends. Enjoy!
If you have something you want to share in the next newsletter, please do not hesitate to contact us at: geomecanique.newsletter@3sr-grenoble.fr .
Events
LAGASHOP 2022
The Lagashop workshop, organised by Alice Di Donna, Pierre Bésuelle and Jacques Desrues, was held from 5 to 7 July in the Vercors near Grenoble. 30 people participated in this workshop dedicated to the recent evolution of the Lagamine finite element computational code, and organised around the themes of multiscale models, multiphysics couplings, interfaces and localisation as well as large-scale modelling of real problems. This was an opportunity for excellent scientific exchanges in a relaxed atmosphere. More information at: https://lagashop2021.sciencesconf.org/.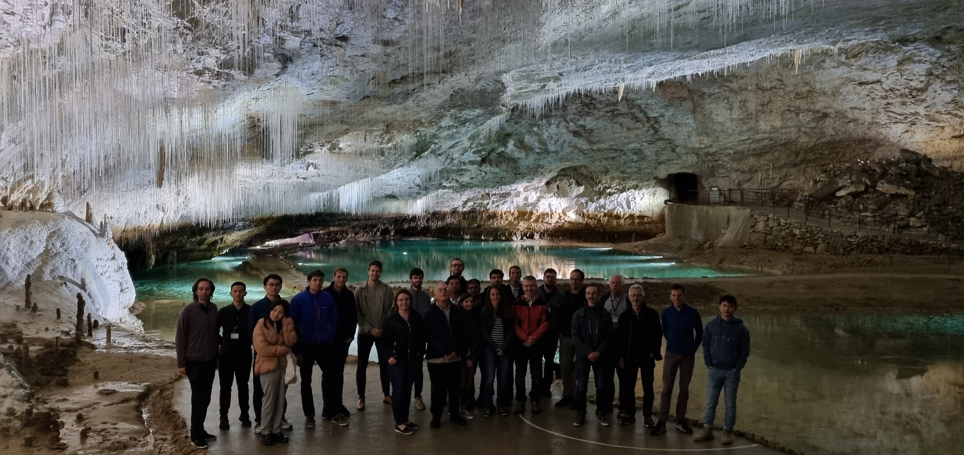 Group photo during the thematic visit of the Grotte de Choranche.
IACMAG 2022
On August 29 and 30, Angela, Alice, and Cino Viggiani organized a short course on Multiscale numerical modelling of geomaterials (the program is here: https://www.symposium.it/files/eventi/178/corso-grenoble-aggiornato-141.pdf). This two-day course took place in Grenoble, as a pre-event to the 16th IACMAG conference in Torino, Italy.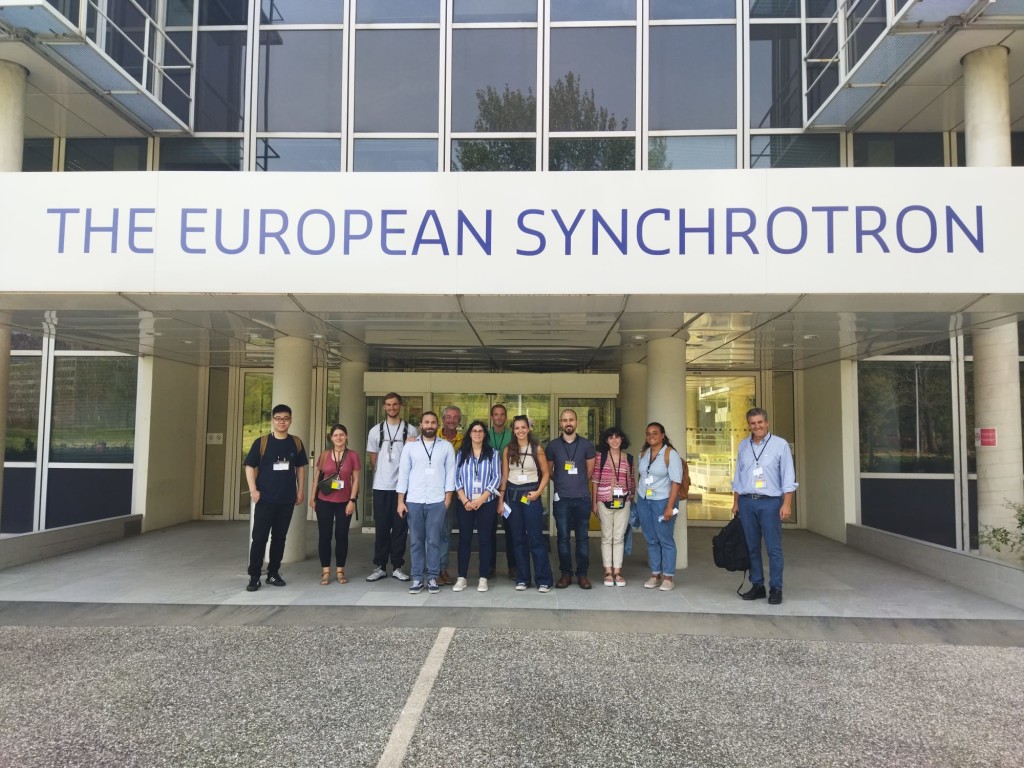 Visit to the European Synchrotron
Lorentz Center Workshop "Image is everything" 
On September 12-16, Alessandro, Gustavo, Ilija, and Cino attended a workshop on imaging of particulate and multiphase materials at the Lorentz Center in Leiden, the Netherlands (https://www.lorentzcenter.nl/image-is-everything.html).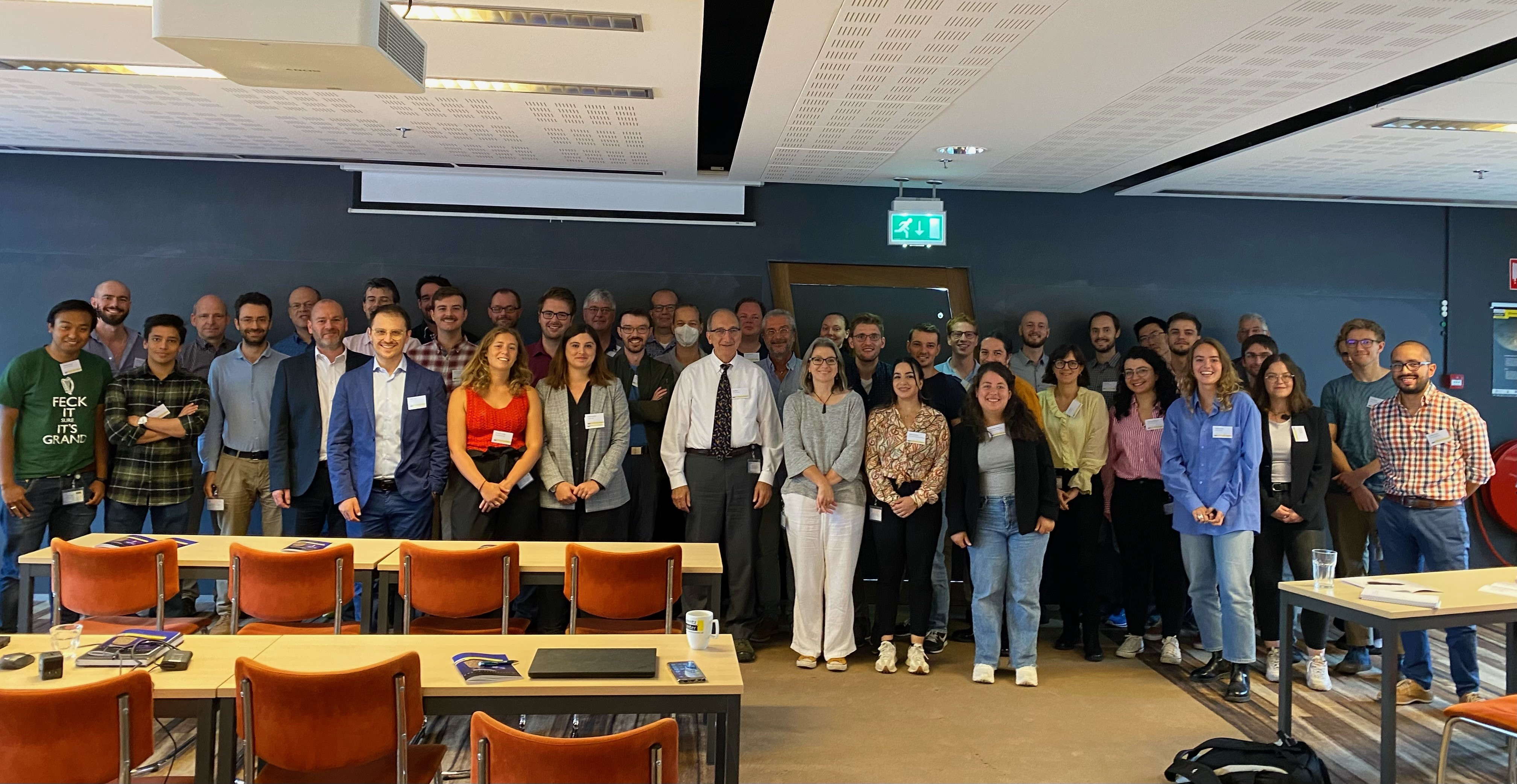 ALERT-Geomaterials is (a)live!
Exactly like last year, both the workshop and the doctoral school were held in Aussois — from September 26 to October 1st. Not only was ALERT Geomaterials held in person, but almost 20 of the attendees were from Grenoble – and many of them had posters/presentations. For those interested, the full program can be found here: https://www.alertgeomaterials.eu/data/school/2022/Workshop&school_final%20content2022.pdf

Some (well) known faces at the Aussois cafeteria!
A new batch of students in our Master program (Geomechanics, Civil Engineering and Risks)
A fresh year, a fresh batch of students. The Master's program boasts 24 new students coming from 16 different countries. The kick-off meeting took place on September 19, all classes are happening on-site (!)
Visits
Dr Sandra SANTA CRUZ from Universidad Pontifica Catolica de LIMA (Peru), civil engeenering department end GRUPO GERDIS  will be at 3SRLab from 19/10 until 1/11. She will give 2 seminars in the framework of Risk Institute of UGA:
"Evaluation of the seismic vulnerability of Pircas (peruvian traditional dry stone retaining walls): experimental and numerical work".

In partnership with the 3SR Laboratory for the numerical part.
Thursday 

20/10/2022 

at 4:00 pm
Coordination: Florent Vieux-Champagne, Yannick Sieffert, and Dominique Daudon
"Interdisciplinary project on the evaluation of the vunerability of hospital and colleges of Lima (Peru)"

Review of an interdisciplinary project between the Pontifical Catholic University of Peru (PUCP) and local authorities.
Thursday 

27/10/2022 

at 4:00 pm
Place: Laboratoire 3SR- Room 011 (Bâtiment Galilée – 1270 Rue de la Piscine – 38610 Gières, France)
Language: English
Participation is free.
To follow the seminar online: https://univ-grenoble-alpes-fr.zoom.us/j/3803570640
Recent publications
Abdallah, A., Aboul Hosn, R., Al Tfaily, B., & Sibille, L. (2022). Identifying parameters of a discrete numerical model of soil from a geotechnical field test. European Journal of Environmental and Civil Engineering, 1-20.
https://doi.org/10.1080/19648189.2022.2119283
Milatz, M., Andò, E., & Viggiani, G. (2022). Data from in situ X-ray CT imaging of transient water retention experiments with cyclic drainage and imbibition. 10.15480/336.4291
Last but not least!
Cino turned 60 on October 4. To many more years marked by laughter, good science, and an eternal young soul!
The young souls of 3SR!